This October marks Olivia Amaro's 20th anniversary working at AirBoss of America Corp. as the Administrative Assistant at the company's plant in Kitchener, Ontario. She is the first point of contact for most people: the greeter, the gatekeeper, the informer of visitor questions, the face of the company if you will. Olivia's role promises for new interactions from a variety of people every day, from the people she is in contact with over the phone and in person, co-workers, suppliers, and customers. Excelling in her role comes with many lessons that she implements in her day-to-day responsibilities.
Olivia shares that maintaining a positive attitude will put you and those around you in a better frame of mind and help increase productivity. She is a firm believer in owning your mistakes and sees it as an opportunity to learn, grow, and to keep a humble attitude. Her final lesson, and most vital for her role, is to always treat people with respect.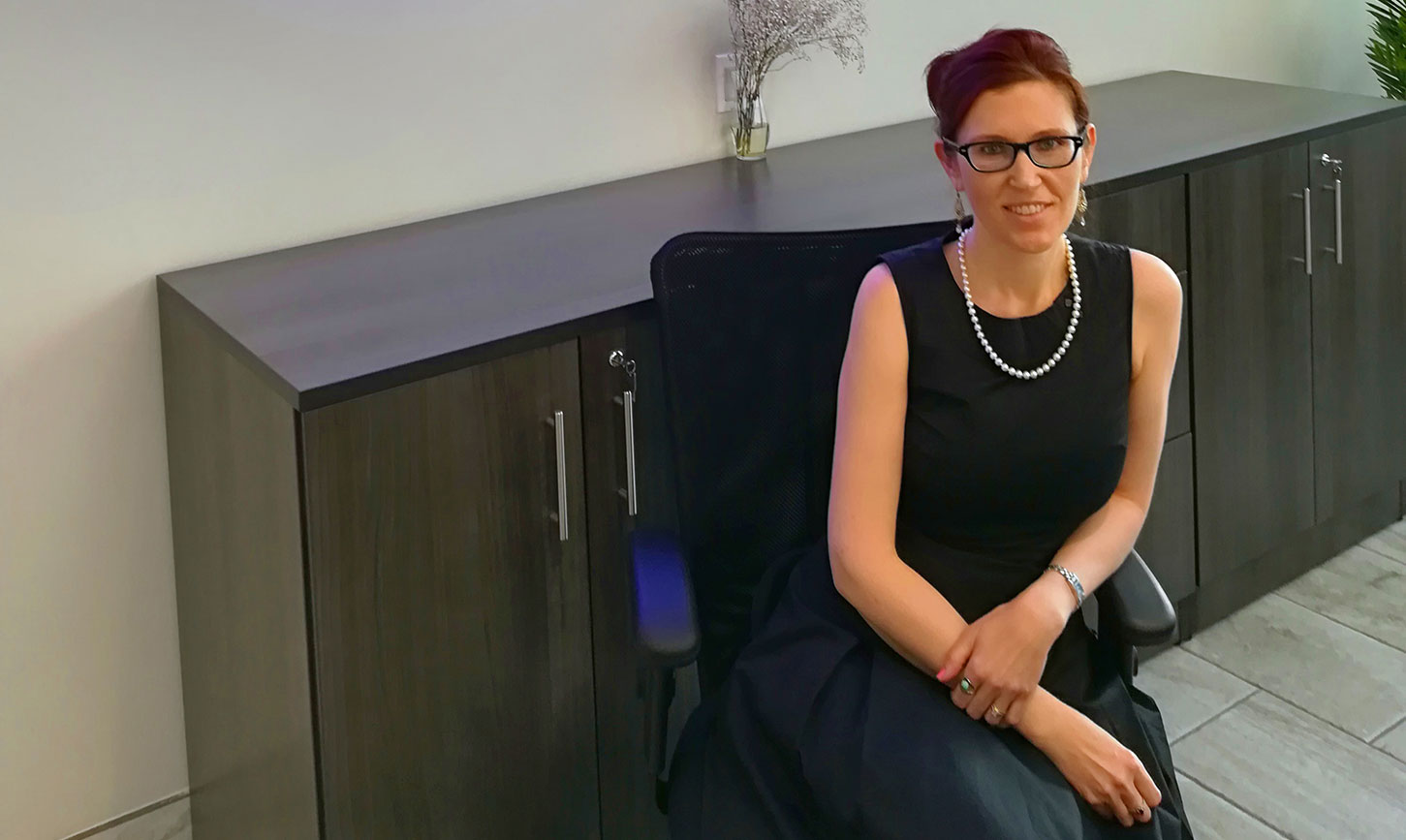 Outside the regular 9-5, Olivia's favorite pastime that she shares with her husband is enjoying the sight of the vibrant array of birds such as the orioles, hummingbirds, cardinals, and blue jays that visit their bird feeders. Olivia shares that her hidden talent is making Oreo cheesecake while playing the piano, which she has been playing since the age of five years old. Just kidding, she can't do both at the same time – now that's inconceivable!
In the hopeful near future, Olivia plans to travel to Portugal to meet her husband's family and visit the beautiful landscape and hidden treasures of the Azores. To pass the time during the eight-hour flight to Portugal, she will watch her favourite fairy tale adventure, The Princess Bride, and read a classic that will remain near and dear to her, Little Women.
So the next time you stop by the front desk be comforted by the thought that Olivia is there to assist you, answer your questions, and if you ask she may share her Oreo cheesecake recipe!