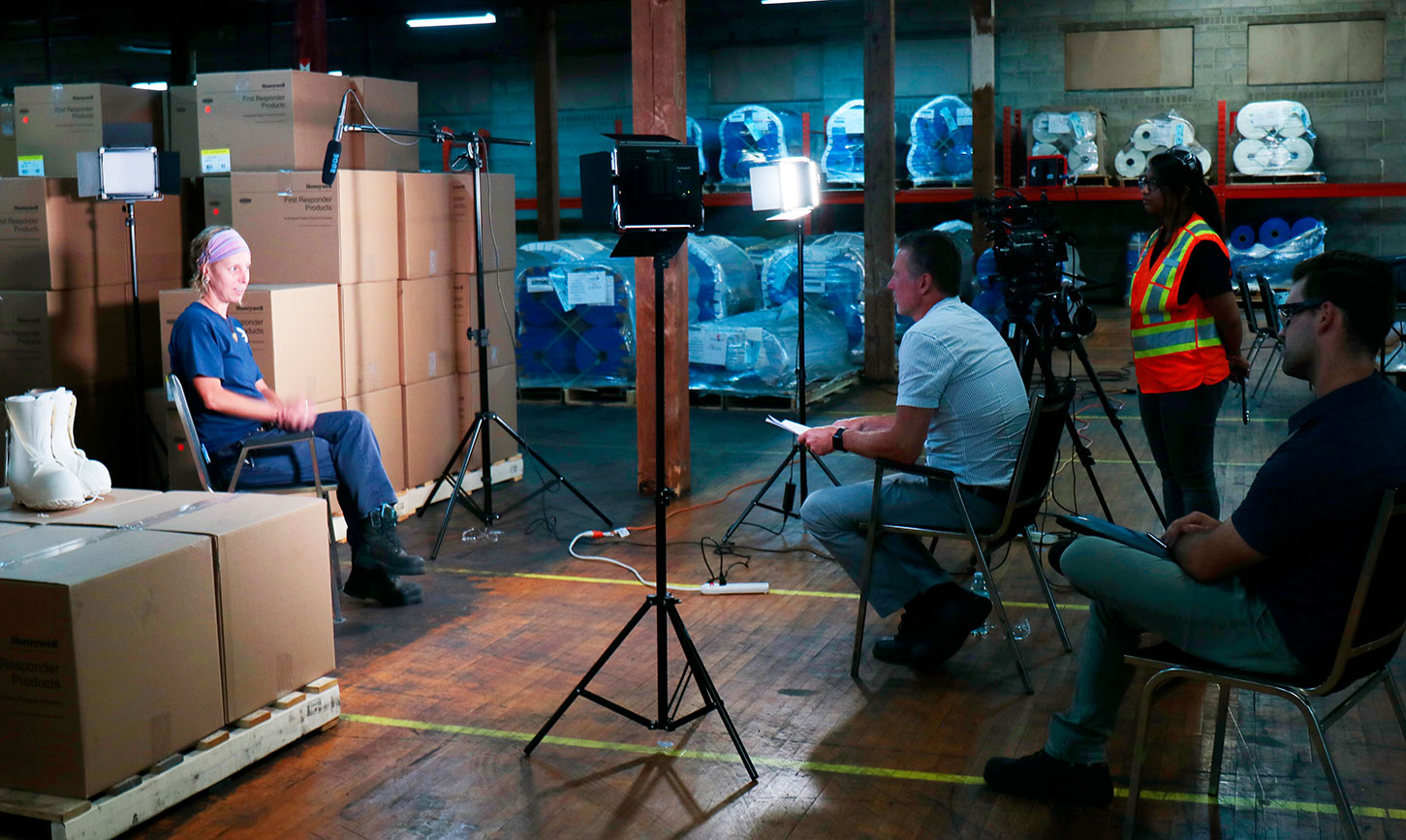 As we continue to feature the unique employee stories across AirBoss of America, our attention was recently centered on Acton Vale Québec.
Together with Yvan Ambeault, the Executive Vice President of Industrial Products for AirBoss Defense Group, we held interviews with some exciting and engaging team members, learning about both their personal and professional goals, their time at AirBoss, and some of the stories they have helped shape along the way.
Delivered mostly in French, these interviews will be available with subtitles for a viewing experience that can engage all viewers and team members across the organization.
Spoiler alert! These stories include everything from firefighters to organic farmers and house flippers, we're sure you will want to see these videos!
Look out for these and many more employee feature productions coming soon.