AirBoss is a company that continues to recognize talent, promote passion, and pioneer growth within the organization. As a result, AirBoss employees—experts and new hires alike—continue to innovate and expand company capabilities.
This win-win scenario is one that keeps people like Director of Sustainability, Erin Stavropoulos, optimistic about AirBoss's future success.
"There's always something to work on and another project to solve," Erin says. "That's what's always drawn me to manufacturing. I'm someone who likes to solve problems. That's always been something that I can do every day at AirBoss."
Through her roles in production, sales, and her new position as Director of Sustainability, Erin has learned what AirBoss investors, customers, and employees expect from a company as expansive as hers.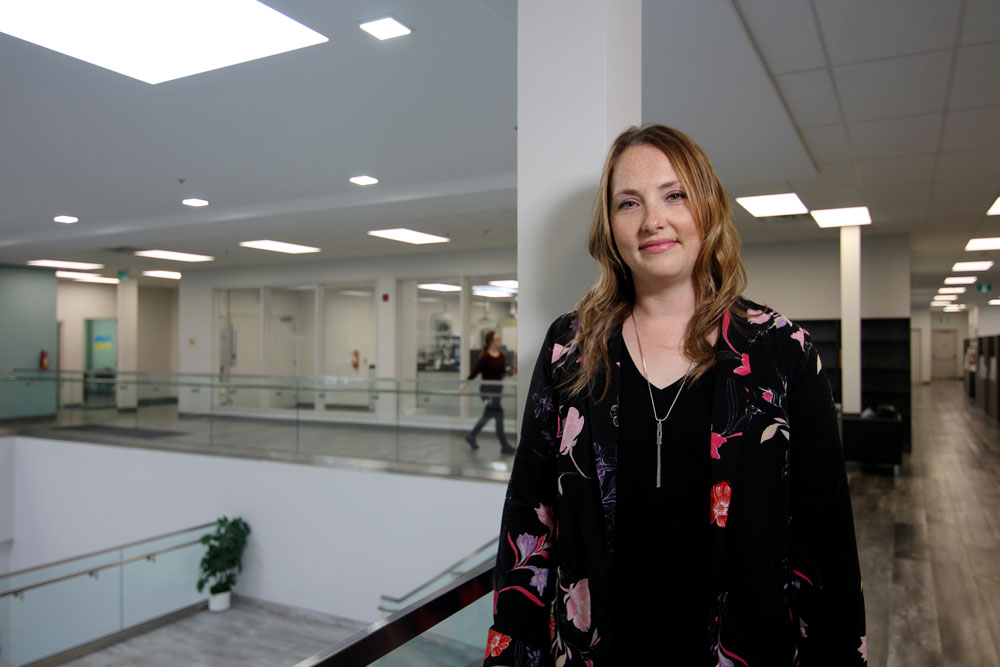 Comprehensive Customer Knowledge Started in Sales
Erin has a background in engineering, which, she admits, includes a lot of data collection. But it's through this analytical approach to her work that she's able to pick up on customer trends to influence how the organization operates.
Her journey (so far) is one that's spanned various departments within the company, but each has been invaluable in how they contributed to her new sustainability role.
"I actually started at AirBoss as a segment manager and a chemist. My degree is in chemical engineering," Stavropoulos shares. "I did that for a few years, and then I moved into the operations side. I was the technical manager for our process control group, working with our mixers and optimizing production. I moved into technical sales after that."
Erin attributes her roles within the company to a desire to try something new and excel at it. It's in her nature. Her technical background helped her solidify a spot on the AirBoss team, and her passion for career adventure kept her energized. She's always trying to apply her skills somewhere new.
Stavropoulos continues to grow as a professional and an AirBoss expert. As a result, she's able to connect with customer goals in a way that's beneficial to both the consumer and the company.
"Working in technical sales, I started seeing a lot more requests from our customers around sustainability and reporting for greenhouse gas emissions and things like that," she says. "There's a lot more emphasis on ESG (environmental, social, and corporate governance) from investors, and this is trickling down to our customers as well as our suppliers."
Stavropoulos learned the ins and outs of what AirBoss offers—and how real people use company rubber compounds and products—by interacting directly with customers. She hopes to bring this professional passion to her new role as Director of Sustainability.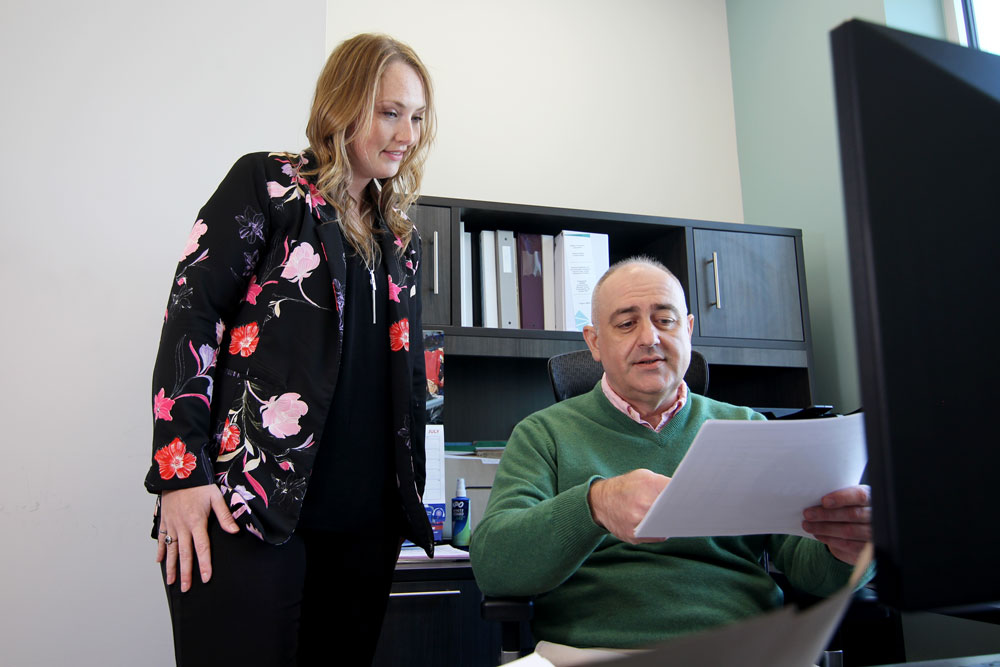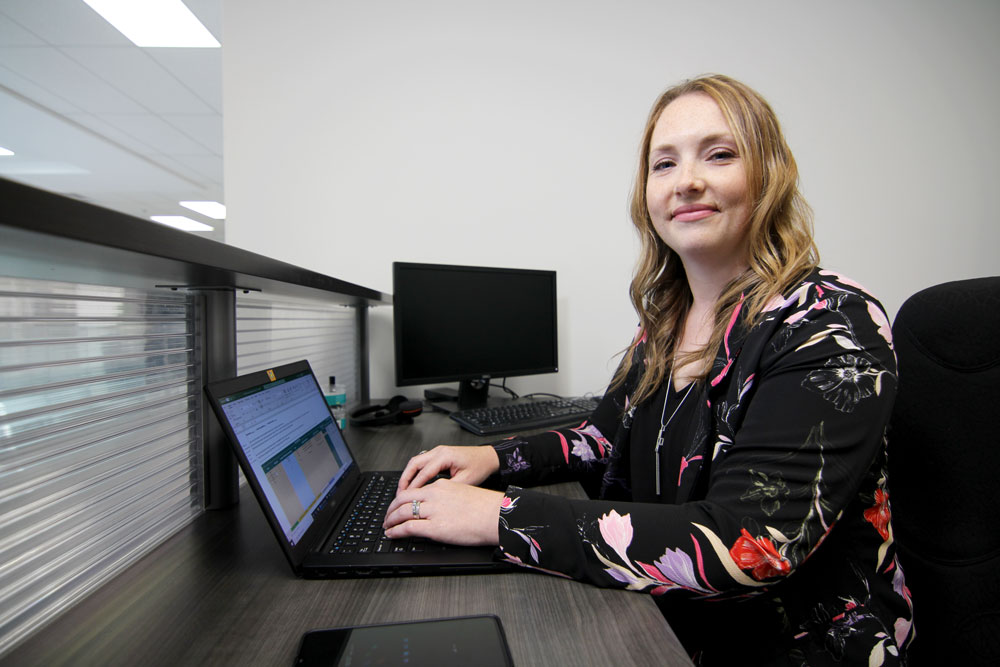 Dreaming Big as our Director of Sustainability
"I actually approached some of our team about a role in sustainability. I saw it as something that our organization didn't currently have," offers Stavropoulos. "I pitched that idea as a role that could be important to the company and also for our strategic vision going forward. They were really receptive."
As Director of Sustainability, Stavropoulos plans to further align AirBoss production practices with larger ESG goals. Sustainability is not a new notion for the company, but it's one that can evolve with her help.
"Our customers are starting to create their own goals in terms of greenhouse gas emissions. Some of our major customers have started to declare they're going to be carbon neutral by a certain date in the future. As our customers do that, they need to start seeing sustainability efforts from AirBoss as well."

"Because ESG is relatively new, it's something that was starting to show up on the radar for our organization," explains Stavropoulos. While her role is a new one at AirBoss, it's one that roots itself firmly in environmentally conscious business practices. "It's something that I'm excited to develop—an ESG program at AirBoss."

"On the other side, in terms of employees, this is becoming more important to people—that they're working for a company that has values in ESG. It's something that they're looking for in an employer."
According to Stavropoulos, there's room to grow as a company as far as sustainability messaging is concerned, and she's eager to spearhead AirBoss's ESG efforts. Not only that, but Erin is quick to explain that the company has long been supportive of her goals and career advancement in general, and it's one of the reasons she plans to stick around.
"AirBoss has always been pretty open with me about pursuing things that I was interested in," she admits. "I guess I kind of have, along the way, asked for what I've wanted to pursue, and they've allowed me to do that."
Contact Our Global Experts
Learn more about how we can make a material difference in your business, contact our world class staff for more detailed information.