Josh Boone is one of many people at AirBoss who keeps the wheels well-greased, so to speak. He has perfected his craft, and in doing so, he's able to help streamline the rubber compounding process.
Josh is a Compound Supervisor at AirBoss Rubber Solutions Rock Hill, South Carolina facility, which means he's in charge of making sure the company's rubber compounds consistently meet customer specifications. This, in turn, keeps those customers coming back project after project, compound after compound.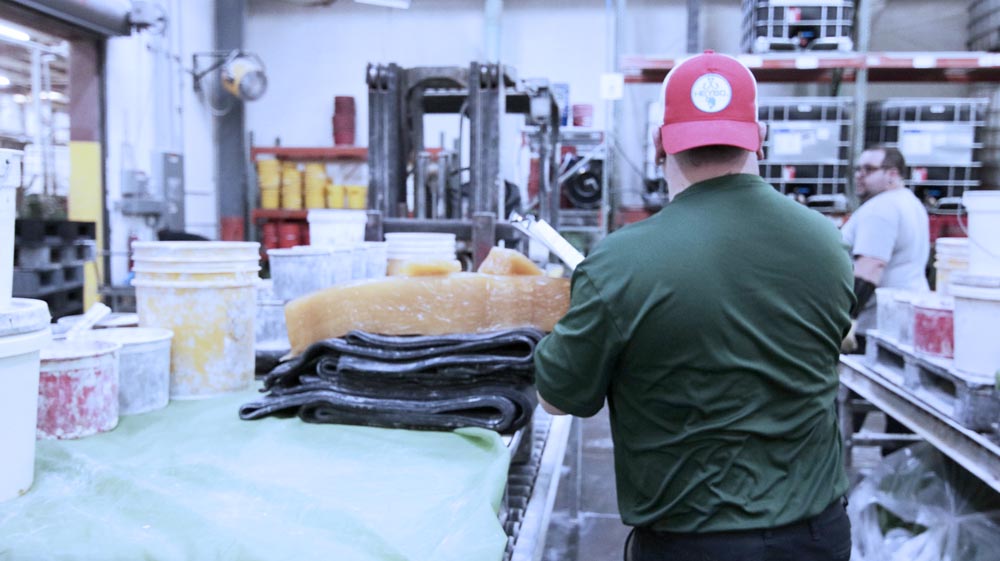 Correct Compound Mixtures Create World-Class Rubber
Every high-level material manufacturer relies on experts like Josh to make sure their products meet or exceed quality standards. When material specifics get muddy, quality suffers—and by extension, so do customer relations.
That's why it's so important for AirBoss that Josh and his team are always vigilant.
"I basically make sure all of our compounds and batches are correct," offers Josh in his friendly manner of speaking. "I supervise about thirteen people and have a great team."
Josh's team is responsible for compound quality control, from mixing-in additives to churning out a finished product. It might sound simple on the surface, but optimizing processes is what sets AirBoss apart from the competition.
Josh knows what kind of rubber compound he'll be making that day (neoprene, Hypalon, etc.) when a new batch order comes in. He and his crew assemble the essential ingredients, in their precise measurements, to create the compound and then prepare batches that are ready to be sent off to the mixer.
Josh knows that he and his team form an important link in the rubber manufacturing chain.
"It all starts with compounding. When a customer wants a certain type of rubber, we have to supply that compound," he puts it plainly. "I think that compounding is the number one most important part of the mixing process."
Josh explains, for example, that if you need 800 grams of sulfur in a compound mixture, and your sulfur measurement is off by just a few grams, that entire batch is off.
"In rubber in general, I believe that compounding is the most important job to get right."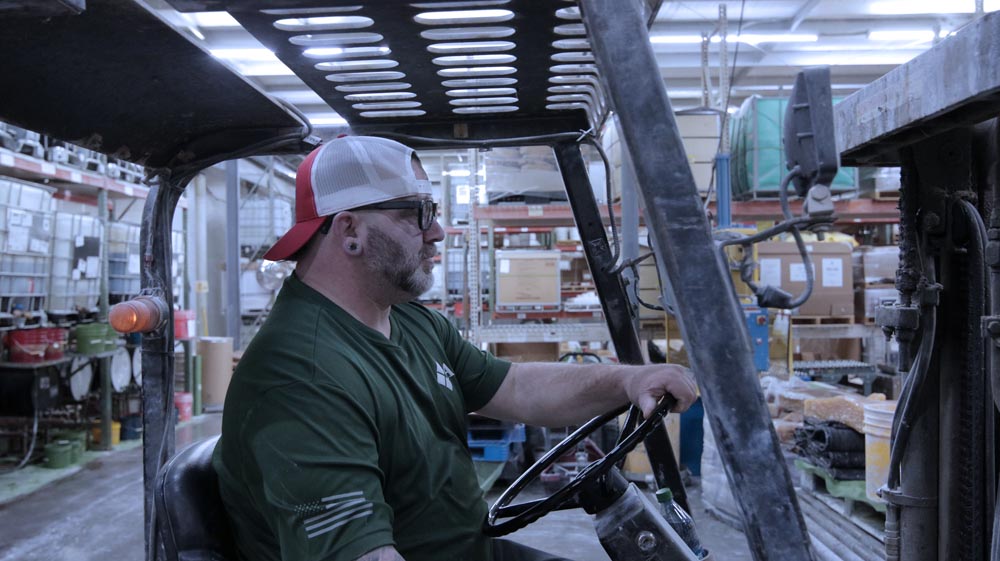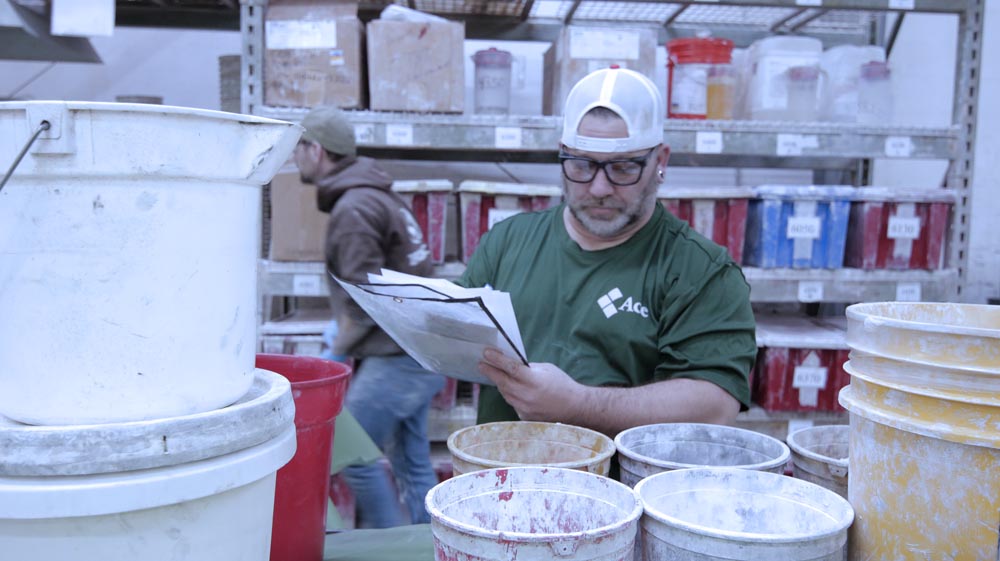 From Joining the Team to Compound Supervisor Success
Josh is a humble person. He's not one to brag or take an opportunity for granted, which is why he's not quick to sing his own praises when it comes to climbing the corporate ladder.
"I started just like everybody else did, on the line, and just worked my way up," Josh admits. "Through hard work and dedication, I got put in the Compound Supervisor position."
What Josh downplays is that before AirBoss, he ran his own painting company. The rising cost of insurance and a desire to keep himself busy nudged Josh to look into the rubber industry.
"Insurance was killing me, so I got into the rubber-making business," he shares. "It's been flying ever since."

"I really do love it. I enjoy what I do," he says. "A lot of people can say they hate their jobs. They go in and it's a grind. But for me, I go in, and every single day is something new. Every single batch is new. It's never a dull moment in compounding, I'll tell you that."
Improving the Company and its Compounds One Day at a Time
Josh believes that he and his team play a critical role within the company. As a result, he's been able to optimize day-to-day rubber compounding processes in simple but effective ways that continue to improve how the company operates.
We asked Josh how things have changed since he started at AirBoss. He replied, "When I first came into compounding, it was totally different. So, I implemented a system that makes my team work together as a whole. We implemented labeling throughout the compounding area, so everything is labeled and color-coded, and it makes the job simpler."
Josh is happy at AirBoss, and he doesn't see himself leaving anytime soon. "I'll be with AirBoss until the end," he jokes. He admits that it's the little things that have the biggest impact, just like it's the smallest ingredients that impact the compounds most.
When Josh isn't at work, you can find him on the water reeling in some fish or enjoying time with his family.
"My number one hobby is I love to fish. Fishing is a passion of mine. I think it's therapeutic. I also love to spend time with my family. I just found out I'm going to be a first-time dad!"
Contact Our Global Experts
Learn more about how we can make a material difference in your business, contact our world class staff for more detailed information.