The answer might be surprising
It's generally believed that many of the biggest automakers in the world design, patent, and manufacture their own vehicles, including all the parts. While this may be true in the sense that Ford, Chevy, BMW, Tesla, etc. all assemble and sell their own brand-named products, those same automakers outsource all kinds of components to other specialized manufacturers.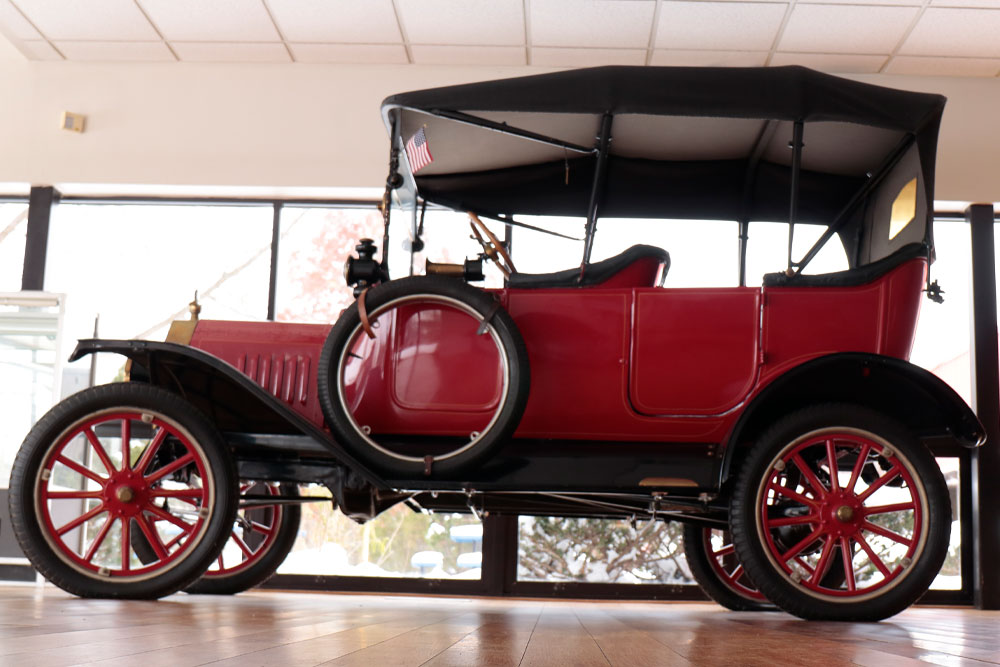 An Automobile's Aesthetic Sticks With You
A couple of things probably come to mind when you imagine some of the most iconic cars throughout history: the engine and the look. The Ford Mustang, the Chevy Corvette Sting Ray, and the Shelby Cobra all share space in your brain with the classic DeLorean, a Jeep Wrangler, the Lamborghini Countach, and even the original Model T because of how they changed the industry, the way they looked, or the power underneath the hood. 
For automakers, these aesthetic design choices and inside-the-engine innovations are proprietary and owned by the company. As a result, many modern-day and traditional car manufacturers produce the body (chassis) and a number of specialized engine parts and automotive components for their own vehicles. 
However, most if not all automakers outsource a large majority of their vehicle components from high-quality component manufacturers. Then, in their own factories, these automakers piece together the components for final assembly and roll out.
AirBoss Can Help Bring Your Products To Life
A Car's Bits and Pieces
In most cases, automakers rely on component manufacturers to supply everything from window gaskets to wheel bearings and all the in-betweens. These bits and pieces are shipped around the globe to find their home in an automaker's assembly line.
Fun Fact: Henry Ford himself implemented the first automobile assembly line in December 1913.
Companies like AirBoss Engineered Products, which specialize and excel within their niche, are contracted by car companies to not only supply but design and improve car components. Vehicle component refinements, design-flaw corrections, and ways to optimize performance are discovered and implemented when automakers partner with third-party component manufacturers.
AirBoss has helped design and supply world-class automakers with rubber compounds and components that:
Reduce vibration
Improve heat tolerances
Increase tensile strength
Optimize oil resistance
Maximize seal performance
And much more
Regardless of the manufacturer, quality outsourced vehicle components improve and optimize performance. That's why automakers find world-class manufacturers to supply world-class components.
AirBoss Manufactures World-Class Car Parts
The component manufacturing market isn't slowing anytime soon. This means that components will continue to play an important economic role in a vehicle's production and assembly, whether you're a third-party manufacturer or an automaker. 
According to Statista, components will be responsible for 50 percent of a vehicle's total production cost by 2030. That's a big piece of the pie, and manufacturers like AirBoss are primed to capitalize on component manufacturing in the future. 
Our experts have been perfecting techniques and fine-tuning processes for decades. Similarly, automakers continue to refine component requirements in order to maximize vehicle performance. 
Companies like AirBoss are well-positioned to work with international automakers to design, manufacture, and roll out some of the auto industry's most innovative cars, trucks, and SUVs in the near and distant future. 
Ready to revolutionize your rubber components? Reach out to the professionals at AirBoss today!